Recent Articles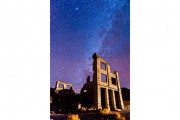 Even though my full-time job is wedding photography, my photographic hobby is the polar opposite! I enjoy photographing nightscapes in the desert, the more remote the better! Here is a relatively easy-access location, Rhyolite Ghost Town, which is just outside of Death Valley National Park. I have been photographing this bank's cement skeleton now since 2005, and it never disappoints!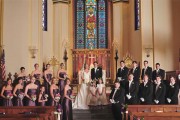 A lot of new wedding photographers seem to be obsessed with the latest tricks and gimmicks to achieve "cool," award-winning couples session shots, focused only on the bride and groom.
They may cater their budgeted time, their equipment, and their training for these moments and neglect the all important traditional group portraits. However, if you don't focus enough time and effort on the traditional portraits during a wedding, you're undoubtedly going to experience angry phone calls from the parents and relatives at the wedding who are wondering why there aren't any good shots of them during the wedding.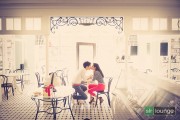 In today's post, we're going high-key! Here's a great example of the perfect conditions for creating a bright image with a vintage / faded background…
Advertisement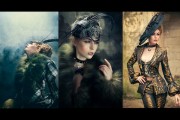 In this week's instalment of Tuesdays With Lauri, we take a "behind the scenes" -look at my latest fashion shoot that we organised in a Bombed Out Church in Liverpool, England.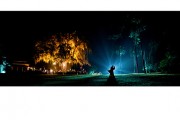 Yesterday I shared a portrait of a couple at sunset and we talked about why I decided to go with a single exposure and create a dramatic silhouette look, instead of going nuts with wireless flash or HDR techniques. Today's image is a similar situation: I like these shadows deep and, okay let's be honest they're totally pitch black! I think it absolutely works for this scene.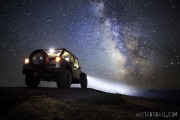 Amazing Outdoor Night Images of Landscapes and the Stars by Portland based photographer Ben Canales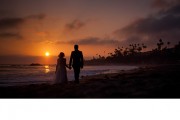 Here is an example of when to just let shadows do what they do best: be dark and moody! With all the excitement about HDR photography these days, and the incredible dynamic range that cameras have now, often times we can get caught up in the pursuit of achieving perfectly exposed details in every corner of our images. I don't know about you, but I find it ironic that nowadays people might consider it "thinking outside the box" to capture a good old-fashioned silhouette!
Advertisement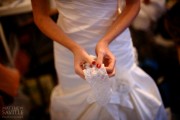 Here is a rare and elusive lens for you Nikon fans today! The Nikon 50mm f/1.2 AIS is a manual focus lens, and despite it being so uncommon it is actually still in production today!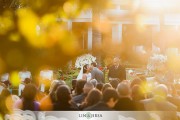 This article is for photographers, both professional and aspiring, who shoot weddings and events as a team. Being a 2nd shooter or a team photographer can be a great full-time, part-time, or spare-time job, but only if you position yourself correctly in the business so that it is consistent and profitable. These nine tips will help you be the best 2nd shooter you can be!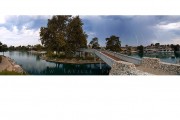 If you have ever tried to photograph lightning during the day, let me tell you it is not easy! What makes lightning so easy to photograph at night is 1.) The fact that you can very easily achieve long shutter speeds, and 2.) Lightning is usually the brightest thing in the sky at night.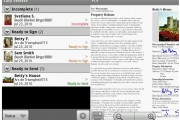 As a professional photographer on of the things that you really should be doing is getting model releases from anyone that you photograph. In case you do not know, a Model release (in its simplest form) is a legal document that the model and photographer sign that states that the photographer retains the copyright on the images.
Advertisement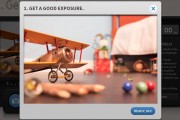 Canon has just released a new DSLR simulation website designed to help teach the new generation of DSLR shooters about shooting with a DSLR. The website prompts users to "take creative control" of their photos and introduces the site as a way to learn how to creatively use a camera beyond its auto settings.