Recent Articles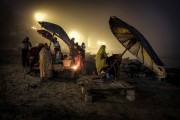 Travel photography often requires efforts and planning, in addition to technique.
I am going to share with you some of the techniques for approaching people I have developed after years of experience of taking photographs with Nomad Photo Xpedition at the most remote locations around the world.
It took me three two-hour sessions at 5:50 am on the banks of the Ganges at Varanasi to make this Sony World Photo Awards finalist. In midst of the mud, of the fog and of masses of pilgrims…
Whenever I organize a photographic journey with Nomad Photo Xpedition for my clients, I reserve about five days, at the end, for my own photographic work.
On such a trip, a small oversight or lack of planning can ruin much of the adventure. The loss of a battery charger has spoiled the day for more than one photographer who finds himself just somewhere in the middle of nowhere. Not to mention shattered memory cards or the worst of all, a broken camera.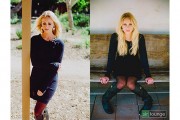 It's time for another bonus photo in our "Photo of the Day" series, and a throwback to film photography! Here we have a great demonstration of natural light portraiture for a single subject.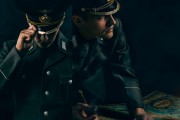 In this week's instalment of Tuesdays With Lauri, I give you guys a short lighting-class, concentrating on creating drama through cinematic lighting techniques.
Advertisement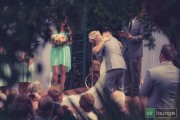 Whenever I am a guest at a wedding, I try to sit back, relax, and usually bring a minimal amount of gear. As a full-time wedding photographer I guess I know all too well how annoying a bothersome "uncle bob" can be.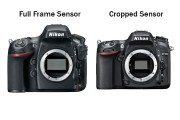 When it comes to sensor sizes, the two terms most used to classify them are "full frame" and "crop sensor". Each have its advantages and disadvantages, so how do you know sensor type is the best fit for your photography? Let's find out.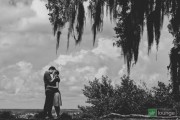 Usually, for natural light photographers rule number one seems to be "Avoid direct sunlight at all costs! Run for the shade!!!" While this is certainly a good tactic for those closer-up portraits where you need your subjects to smile at the camera and be flattered; I do find that direct sunlight is one of my main tools for creating dramatic images during the day. With the right pose and composition, the balance of shadow and sunlight can give you plenty of interesting results.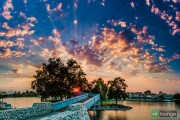 Some may argue that true HDR photography must be bracketed and "tonemapped" in order for it to be called an HDR, but in my opinion the term has become universal and is acceptable to use in describing any scene that has a high level of dynamic range regardless of whether it took one image to achieve, or multiple bracketed images, or other tools such as GND filters.
Advertisement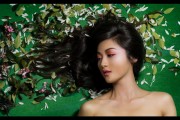 Feathering a larger light source like a beauty dish is a great way to create a beautiful wrapping light. Take a look at how this was used for this beauty shoot.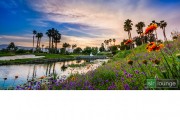 Once again, we're cutting it pretty close with both the highlights and the shadows in this image's original RAW capture. I had to pick my exposure very carefully and then count on recovering image detail. At first I was at 1/180 sec, but the highlights were just slightly blown out, so I went to 1/250 sec. On the back of my camera, with Nikon's "Active D-Lighting" turned all the way up and the contrast turned down a notch or two, this gave me decent looking histogram with highlights that I knew would be usable in post-production.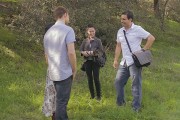 Not everyone is a professional model, so what does it take for average people take photos like one? We have two simple steps that can really make a difference.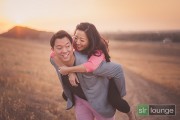 Shooting portraits at sunset is always a difficult situation. You want to capture the beautiful warm sunset, and maybe even put the sun in your frame, and yet you also want to view your subject's faces…
Advertisement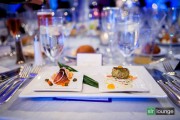 This image is a good example of a close-up wedding detail image made using a non-macro (aka "dedicated macro") lens. On a wedding day, aside from wedding rings there really aren't that many details that require a lens that even comes close to the 1:1 reproduction ratio that true macro lenses offer; and in my opinion there are plenty of benefits to shooting with a wider, closer lens in certain situations.