Recent Articles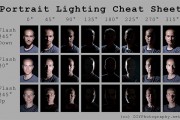 You can listen to people talk about portrait lighting for days, where to put your lights for the best results, etc. But if you are a visual learner as many creatives are then you may learn a bit quicker with the help of a visual cheat sheet.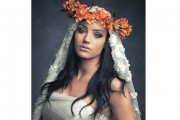 In this article, Craig Lamere shows you how to create a great and unique portrait using a few dollars worth of fabric from a local fabric store, and of course a good dose of creativity.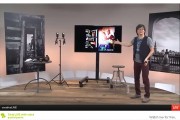 If you're interested in learning how to create amazing yet simple wireless flash images from world-renowned wedding and portrait photographer Scott Robert Lim, tune in right now! (Monday morning on Man 13th)
Advertisement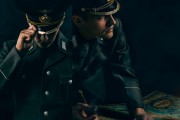 In this week's instalment of Tuesdays With Lauri, I give you guys a short lighting-class, concentrating on creating drama through cinematic lighting techniques.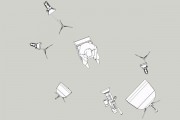 I was passed this link to a great video on 5 point lighting today and I wanted to share that with you all today. The video itself is a promotional video for a studio video lighting kit, but the principles that they talk about are great for both photos and videos.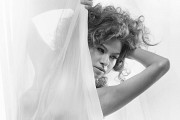 PHLEARN has long been known for their awesome photoshop tutorials, we here at SLR Lounge have reviewed many of them in the past. PHLEARN recently released their latest tutorial called The Body….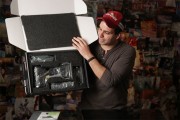 Portrait and wedding photographers who shoot on-location are always looking for new ways to get the best quality lighting without having to lug around an entire studio setup. Especially in low-light conditions, a constant light source (AKA a video light, a hot light, etc.) can be extremely useful!
Advertisement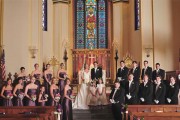 A lot of new wedding photographers seem to be obsessed with the latest tricks and gimmicks to achieve "cool," award-winning couples session shots, focused only on the bride and groom.
They may cater their budgeted time, their equipment, and their training for these moments and neglect the all important traditional group portraits. However, if you don't focus enough time and effort on the traditional portraits during a wedding, you're undoubtedly going to experience angry phone calls from the parents and relatives at the wedding who are wondering why there aren't any good shots of them during the wedding.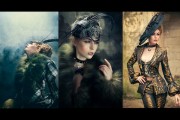 In this week's instalment of Tuesdays With Lauri, we take a "behind the scenes" -look at my latest fashion shoot that we organised in a Bombed Out Church in Liverpool, England.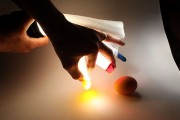 Maybe you like to consider yourself a Strobist or maybe you just happen to own a flash unit or two, either way this next DIY treat should be of interest for you. Flash accessories are plentiful – you've got your gels, snoots, grids, mini softboxes, etc. But checkout this neat DIY optical fiber accessory put together by photographer Váncsa Domokos.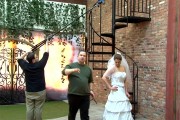 Doug Gordon is a master of, well, he puts it best in his own words: "Everything I do is based on simplicity of systems and making it easier so I can function faster and more efficiently on the wedding day."
Advertisement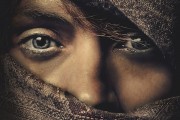 Let's start out by talking a little bit about this photograph. This photo is a very important to me, for many reasons: