Recent Articles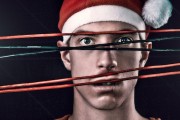 In this week's Christmas Edition of "Tuesdays With Lauri" we take a look at dodging and burning in Photoshop.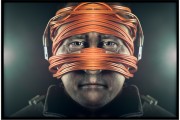 In this in-depth video I go through every single layer, one by one, and explain why and how I did what I did, and why I didn't do what I didn't.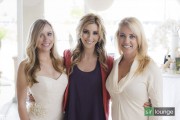 In this week's Lightroom 4 Edit, we will be focusing on the "lifestyle / magazine" type of portrait that is common at events and photo shoots; you might find this image in some sort of "OC Living" type magazine. Light, airy, and subtle / muted (but not actually faded) colors overall. This look is one of the very few that is both trendy and timeless…
Advertisement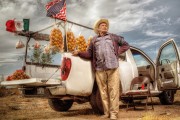 A look at one of Calvin Hollywood's video tutorials from www.photoshopfreaks.com. I had been eyeing several tutorials on Calvin Hollywood's Photoshopfreaks.com for a while now and finally decided on one that I wanted to try out. I chose "Workflow Frank" due to the fact that it's based on a "on location" portrait, which is what I like to shoot. After paying the converted dollar amount through PayPal (price is in Euros), I was immediately emailed the download link. There was literally no waiting for the link whatsoever, so that was awesome as I was anxious to check it out!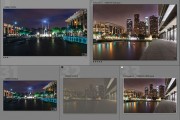 In this SLR Lounge Lightroom 4 A-Z video tutorial, we explore each of the ratings system in the Library View Mode to help you cull and organize your images faster.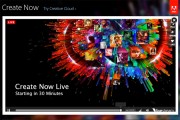 Momentarily, Adobe will have a live event to reveal and showcase their latest upcoming features for Photoshop and "Creative Cloud" editing.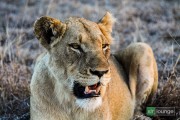 In this week's Lightroom 4 Edit, we have a wonderful portrait… of a lion. Hence, we will be doing a little retouch and enhancing of this portrait… of a lion.
Advertisement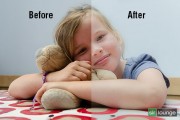 In this week's Lightroom 4 Edit, we have a wonderful portrait that was submitted by one of our readers, David Hill. We show you how to correct uneven exposure in a portrait, as well as how to create a bright, soft portrait-look that will bring out the girl's expression in the image.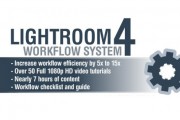 As your photography business grows, the amount of images that passes from your camera to your computer will grow as well. The SLR Lounge's Lightroom 4 Workflow DVD can help you develop an efficient workflow so that you can spend less time in front of your computer.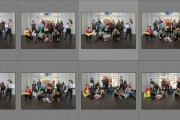 Lightroom 4 allows you to customize what is shown in the Grid View and Loupe View. By using the Library View Options, you can declutter your workspace by simply selecting the right amount of image information that you want to see, while hiding the rest. Here are four tips that can help you have a cleaner Library workspace and a more efficient workflow.
Shooting RAW vs JPEG is a question that every photographer faces at some point. This article will provide you a practical visual guide as to the exact differences between RAW and JPEG file formats, while leaving out all the technical mumbo-jumbo.
Advertisement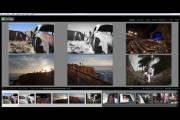 In this tutorial, we are going to talk about the four View Modes within the Library Module that can help you view and compare your images more effectively and efficiently. Each View mode serves a different purpose and function in your photographic workflow. Learn more on how to use the Grid, Loupe, Compare, and Survey.