Recent Articles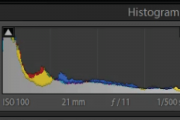 The Histogram is a useful, but often overlooked tool. In this article, we will explain the Histogram and demonstrate how it is used within Lightroom 4.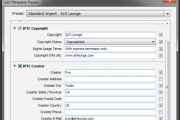 In this tutorial, we will go over how to set up a standard import metadata preset. The metadata provides information, such as a copyright, on your images. Once you have set up your metadata preset, you can quickly apply metadata to all of your images in just a few clicks. But for now, we will only be discussing how to set up this preset. Stay tuned for our next tutorial, which will go over how to include the metadata preset created in this tutorial in a standard import preset.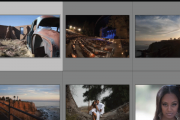 In this video from our Lightroom 4 A to Z Workshop on DVD, we will go over the shortcuts of the 10 most commonly used functions in the Lightroom 4 Library Module. We have already covered these shortcuts in previous tutorials but this tutorial is a quick summary of the different features available in the Library Module.
Advertisement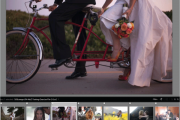 In this video from our Lightroom 4 A to Z Workshop on DVD, we will go over our culling system for Lin & Jirsa Photography. There is no one "right" culling system and you can set up your own system that fits your personal workflow. However, with these tips and workflow system steps, hopefully we can help you save time in your production workflow.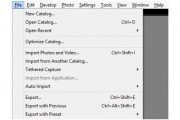 Our next video in the Lightroom 4 A to Z Workshop on DVD is going to walk through the Library Menu System. While most of the Lightroom 4 functionality can be accessed via the standard interface, there are still quite a few features and functions that must be accessed from the menus.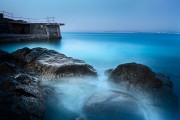 Photographer Simon Plant compares an image processed in Photoshop with one emulated in Lightroom. The result – a similar feel, yet two very different landscapes. So do you need both programs?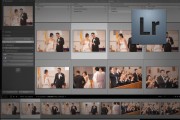 It's important to prepare your cameras by syncing the time between cameras in order for the images to be organized accordingly. This allows for a quicker post-production workflow.However, if you forget to sync beforehand, don't worry. There is a way to fix any timestamp issues within Lightroom, and we will go through the steps of how to do so in this tutorial.
Advertisement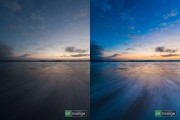 Sometimes as a landscape photographer, your images and your vision don't match perfectly. Especially when you're shooting in RAW and processing in Adobe Camera Raw, a serene and beautiful sunset can wind up looking pretty drab on your computer because of how flat Adobe's initial defaults are.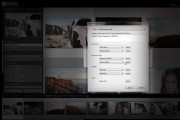 Since the metadata imported from your memory card obviously isn't going to give you any descriptive titles for your images, renaming them is very important for overall organization. In this article, we will show you how to rename your images along with providing you with a few tips for renaming images.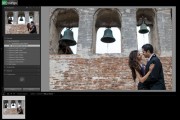 In this article, we will demonstrate how we set up the standard import preset that meets our studio's unique needs. Feel free to adjust your presets according to your own style. However, we advise you to standardize it as much as possible so that it works as a starting point for the bulk of your images.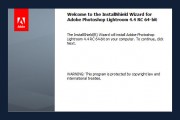 Adobe just released Lightroom 4.4 Release Candidate and Camera RAW 7.4 Release Candidate! So what's the latest and greatest about them? Find out in the article!
Advertisement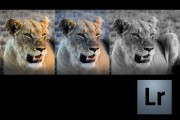 In this article, I will discuss a few of my favorite ways to use virtual copies and how they can be useful during post-production to improve your overall workflow.