Recent Articles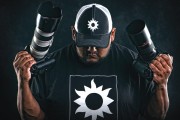 When I think of Pocatello Idaho, images of sage brush, potato farms and maybe college football come to mind. It certainly doesn't make me think of high fashion Glamour portraiture. So I was a little blown away when I came across the portfolio of Craig LaMere, owner of Moz Studios in Southeastern Idaho.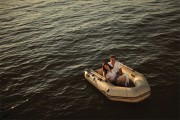 Jakob Granqvist and Cole Roberts are redefining the way that people look at engagement sessions. The team, who was named to Rangefinder's 30 rising stars in Wedding Photography in 2012, have effectively rebranded their engagement sessions as "Document You" sessions.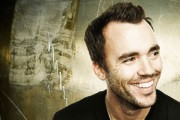 Jeremy is truly an inspiration, and in this interview we talk through several topics including: how Jeremy got his start in celebrity photography, concepts and visions behind shoots, what photographers need to stand out, favorite gear, and much more. Enjoy!
Advertisement
"Photojournalism as a profession has taken a bit of a nosedive in recent years" …says Dan Chung in an interview with DPReview. But what does the future hold for news and visual storytelling?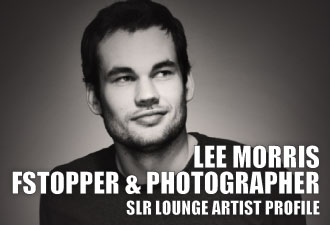 In this post, we interview Lee Morris, photographer and co-founder of the FStoppers, the premiere website in behind-the-scenes photography videos.
Our interview and artist profile of Kevin Shahinian who is known in the industry as one of, if not the premiere, South East Asian Cinematographer. His work, simply incredible. In fact, you could say that Kevin's work is the next step in the evolution of wedding film making. Click to read more!
For some reason photographers love seeing what's in other photographers' camera bags. For some it's just a curiosity, for others it's a matter of pride… like comparing cars or spousal hotness. Here's the photography equipment we've decided use for our shoots
Advertisement
Our favorite new product that Steadicam was showing this year was their new hand held stabilizer the "Smoothee" built for smaller video devices such as iPhones, Flip recorders, etc. Way cool, and very affordable.
WHCC (White House Custom Color) is one of the larger full service print labs. From enlargements, to albums, to canvases, to pretty much whatever you can think of, WHCC does it all (and they do it quite well in our opinion).
At WPPI 2011 we had a chance to sit down Suzanne to chat a little bit about the magazine and how exactly it came about.
This year when we saw Tim and his brother Chris at WPPI 2011, we had to just stop by say hi, and see what new features RPG Keys is showing off for 2011.
Advertisement
Aaron Willcox is the founder of Riley G Design Works, a company behind some seriously awesome designer camera straps.