Recent Articles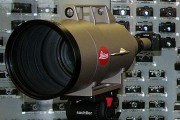 At a sum of US$ 2,064,500, Leica has the honor of manufacturing the world's most expensive SLR Lens, the Leica APO-Telyt-R f/5.6 1600mm telephoto lens. A Howitzer among lenses, this 1600mm is also the largest and heaviest lens telephoto lens at 47.24 inches long, 16.5 inches diameter, and 132 lbs!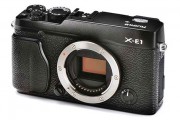 Photos of the upcoming Fuji X-E1 mirrorless camera are making its way around the internet courtesy of Digicame-Info. The speculation is that this new camera will sit between the X100 and the flagship X-Pro 1.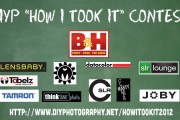 Our Friend Udi over at DIY Photography is holding a "How I took it" contest that is definitely worth checking out. How to enter Entering is pretty simple. All you have to do is write a tutorial sharing a tip, technique gear-build or lighting setup on your blog and follow a few other simple steps [...]
Advertisement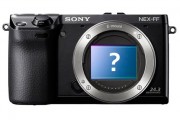 It is only inevitable that the next revolution in MILC (Mirrorless Interchangeable Lens Camera) will be a full-frame mirrorless camera, or at least one that doesn't have the brand Leica attached to it. There is a good chance that the full-frame sensor will be a variant of the Sony-derived Nikon D800 sensor. If this last speculation is going to be true, then the full-frame NEX should be a very strong contender in the semi-pro market. Stay tuned for more news!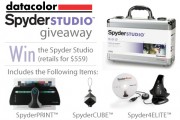 Just a quick reminder that there is still two weeks left to enter to win a Spyder Studio from Datacolor, a complete color calibration solution retailing for $559. Click here to enter! Contest ends 8.31.2012; and remember, you get bonus entries for referring people to the contest. So join up and good luck!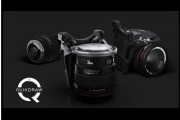 My thoughts on the QuickDraw Holster system. What are the benefits and setbacks?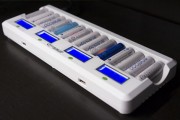 The Titanium Innovations 16-bay battery charger has become our favorite battery charger because it can hold 16 AA or AAA batteries in any combination,
Advertisement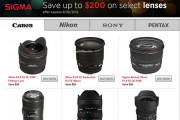 Just a quick deal update guys! If you guys are in the market for third party lenses and speedlights for your Canon, Nikon, Sony, or Pentax DSLRs, right now Sigma has a lot of rebates going on for up to $200 off the retail price of their lenses and speedlights! You can check out the [...]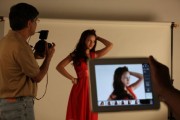 When it comes to controlling and viewing your images, tethering to a computer is a nice luxury that beats looking at 3″ screen on the back of a DSLR. The problem is that lugging a computer around, even if it's just a laptop, and having wires running around between your laptop and camera are not [...]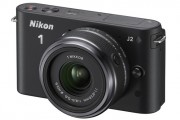 Nikon's latest addition to their Mirrorless Line-up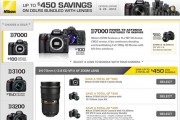 If you are in the market for a Nikon DSLR and lenses, this instant rebate deal for the month of August is a big one. All of the Nikon DSLRs, including the D800 and 800e, are eligible for an instant rebate up to $450 off when combined with these lenses. Check out the entire lineup [...]
Advertisement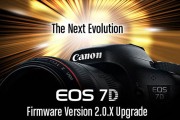 The new Canon 7D 2.0.X firmware upgrade is finally available to download on CanonUSA.com