Recent Articles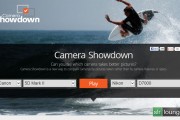 Snapsort.com has long been in the business of helping people wade through the waters of buying a new camera. Today they launched a new tool called Camera Showdown aimed at giving people another way to compare cameras.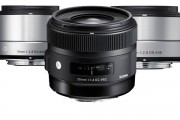 Today Sigma announced the pricing and availability details for its latest 3 "Art" lenses. The new 30mm 1.4 DC HSM will be available in late march for a street price tag of $499, the lens will be available for Canon, Nikon and Sigma mounts.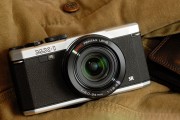 I've recently reviewed the Fuji X-Pro 1 followed by Sigma's DP2 Merrill. Both cameras have innovative APSc sensors and incredible image quality. To return to a compact camera sized Bayer sensor was always going to mean a noticeable drop in image quality. But testing the far more affordable Pentax MX-1, I've had a lot of fun. Let's find out why.
Advertisement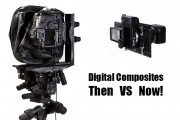 Well folks, Mirrorless has done it again. It has taken a digital photography concept that used to be obscenely large, heavy, and expensive, …and miniaturized it for just $499.
Over the last couple years, camera phone technology has taken huge leaps forward. Among the impressive improvements is low light performance, focus accuracy, and cool camera tricks like in-phone editing and in-phone time lapses. One of the most overrated of these improvements, however, is probably the megapixel hype. In the world of camera advertising, more megapixels has somehow evolved to mean better cameras, but that's simply not the case in most situations.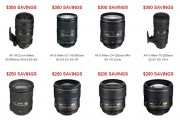 This actually happens quite a lot, in fact many of Nikon's rebates are almost perpetual throughout the year. However these most recent Nikon rebates were pretty significant compared to in the past, and so it is with much excitement that I can share this good news with you! Nikon's awesome rebates are continuing until the end of this month, (almost) …March 30th.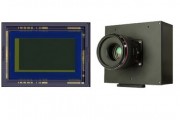 The pixels are 19 microns square, which is 7.5x times the size of a regular full-frame 35mm DSLR sensor such as in the Canon 1DX. That's what you get when you design a full-frame sensor dedicated exclusively to 1080p video capture! Apparently, this thing can make the light of a full moon look like broad daylight.
Advertisement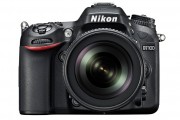 When the Nikon D7100 was announced, I was definitely impressed by pretty much every one of it's features. Namely, this is by far the most affordable camera body to EVER have flagship autofocus, of any DSLR manufacturer ever.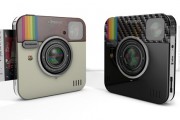 I first heard about a possible Instagram camera last year, but news has been no existent since it was announced. That is until this weekend when news leaked of a new agreement between Socialmatic LLC and C&A Marketing which allows for this new Instagram camera to be branded under the polaroid name. The deal includes the camera and accessories such a camera bags, lenses, filters, and more.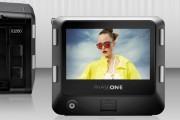 Phase One just announced the state-of-the-art IQ2 series digital backs. The biggest difference to the IQ1 series? Built-in high-speed Wi-fi for wireless tethering!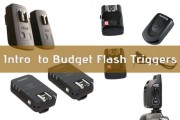 The recent announcement of the PlusX flash trigger by PocketWizard recently brought a lot of attention to the low budget trigger market. We decided that it would be a good time to do an overview of some of the most popular triggers in this category and compare them.
Advertisement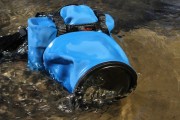 Growing up in Southern California near the beach I always thought ocean and surf photography was cool, interesting, and something I wanted to try. I remember specifically looking into underwater housings a few times on the internet and immediately being discouraged with how expensive and unobtainable they were on my small budget. Beyond the surf photography I began to see really cool concepts shooting in or under water from Chase Jarvis' "Blue" to the more recent Benjamin Von Wong's Underwater Realm Projects like these spark my creativity and make me wonder about the possibilities of being able to take my camera where most don't but again the underwater housings haven't become much cheaper since I first looked into them starting well over $1000.