Recent Articles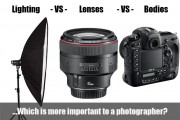 Our recent post on the SLR Lounge Facebook wall has sparked an amazing conversation: Which is the most important photo equipment: The camera, the lens, or the lighting gear? Check out what people are saying…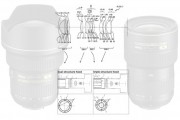 So, the rumored (and patented) Canon 14-24mm f/2.8 L has not yet appeared. A rumor floated a while ago that January 8th (during the CES trade show) would be a big announcement day for Canon, but alas only point-and-shoots were delivered. Plus a couple $4,000-$5,000 cinema lenses.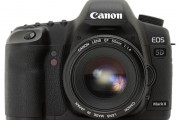 After 4yrs of its life in Canon's production line, Canon have decided to retire the 5D MKII.
Advertisement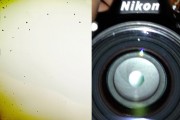 The Nikon D600 has been rather unfortunate to have multiple defects / bugs. First, it was the sensor dust. A widely documented issue with severe dust accumulating in the upper left of images; much more dust than normal even for full-frame DSLR's. Apparently however this dust accumulation was largely caused by oil on the sensor,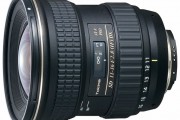 There has always been a sizeable group of elitists who flat-out disqualify third-party lenses by default, without even glancing at tests, field reviews, or even sample images.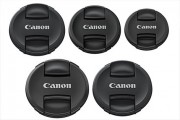 Lens caps usually don't make headlines, especially on the same day as a new Canon "L" lens and the first-ever stabilized normal prime. But I know there are a handful of Canon users out there who are shouting "FINALLY, CANON!"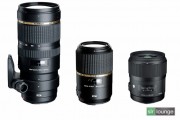 Sigma and Tamron (and Tokina) seem to have been stepping it up in the world lately. Or have they? Some elitists / purists will probably never admit that a third-party lens is actually on par with, let alone better than, the name brands. In many people's eyes, Sigma and Tamron will always be known as the maker of cheap plastic kit lenses that fall apart in 9 months.
Advertisement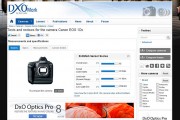 DXOMark just published their test of the Canon 1DX sensor. It has indeed taken the top ranking spot for any Canon DSLR sensor, however it is just a single point ahead of the Canon 5D mk3 sensor, which according to DXOMark's testing info is 1/3 of 1/3 of a stop difference. And it is a whole 14 points behind the champion Nikon D800E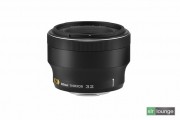 This may have gone un-noticed by most, but die-hard Nikon users probably realized what a historical day this is for Nikon. We have the first Nikkor f/1.2 lens since, wait for it….. nineteen seventy eight. In fact, it's their first f/1.2 lens to have autofocus, EVER.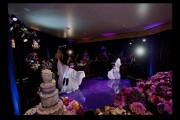 One of the first things we noticed when we began testing the 5D mk3 was the un-explained, and to be honest downright annoying change in the way AF points illuminated during a "half-press" for autofocus / metering. Basically, ….the focus points don't light up anymore. Not until AFTER focus ins confirmed in one-shot AF, and barely at all in AI-Servo mode.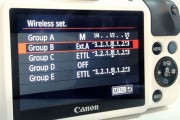 A sneak peak at Canon's new touchscreen menu. Exciting new game-changer or unnecessary technology?
Advertisement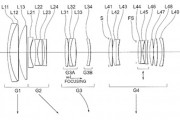 Nikon has been cooking this one for quite a while, and it's about time! If you are one of those DSLR nerds, then you know when Nikon files patents for various new lenses. Some of the lens designs never see the light of day, (or not yet) …while others show up as physical lenses within a year or so.