Recent Articles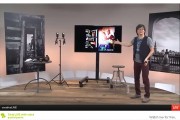 If you're interested in learning how to create amazing yet simple wireless flash images from world-renowned wedding and portrait photographer Scott Robert Lim, tune in right now! (Monday morning on Man 13th)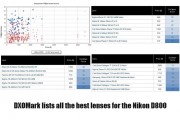 DXOMark is always a great source for camera and lens testing data. Recently, they have been collecting the best lenses for the Nikon D800, and categorizing them into wide, standard, and telephoto ranges.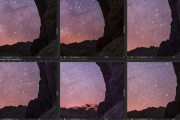 The guys over at BorrowLenses.com posted this great article today on which full frame Nikon bodies perform the best in night photography. The comparison is made between the D700, D600, D800, D800E, D3s, and D4. The results are pretty interesting, In this day and age of new camera bodies every year I always like seeing how older tech fairs against their new siblings.
Advertisement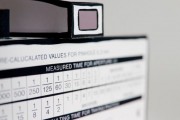 Our Top 5 DYI and Toy cameras incorporate photography in small, playful, and easy-to-use packages. These cameras are not all child's play – some incorporate well thought out design and esthetics with stunning results.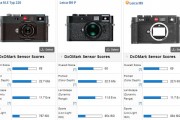 No doubt if you have been into photography for any amount of time you have heard of the Leica and the expensive price tag that the name demands. I, like most of you, have never even touched a leica but I assumed the image quality and features were top notch for such a price. That was until I saw these latest rankings courtesy of DxOMark in which the Leica M9, M9 P, and M-E Typ 220 earned really bad scores when compared to other DSLRs.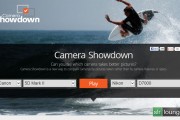 Snapsort.com has long been in the business of helping people wade through the waters of buying a new camera. Today they launched a new tool called Camera Showdown aimed at giving people another way to compare cameras.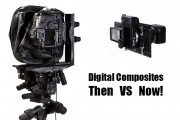 Well folks, Mirrorless has done it again. It has taken a digital photography concept that used to be obscenely large, heavy, and expensive, …and miniaturized it for just $499.
Advertisement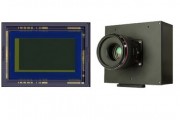 The pixels are 19 microns square, which is 7.5x times the size of a regular full-frame 35mm DSLR sensor such as in the Canon 1DX. That's what you get when you design a full-frame sensor dedicated exclusively to 1080p video capture! Apparently, this thing can make the light of a full moon look like broad daylight.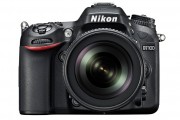 When the Nikon D7100 was announced, I was definitely impressed by pretty much every one of it's features. Namely, this is by far the most affordable camera body to EVER have flagship autofocus, of any DSLR manufacturer ever.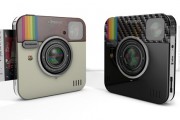 I first heard about a possible Instagram camera last year, but news has been no existent since it was announced. That is until this weekend when news leaked of a new agreement between Socialmatic LLC and C&A Marketing which allows for this new Instagram camera to be branded under the polaroid name. The deal includes the camera and accessories such a camera bags, lenses, filters, and more.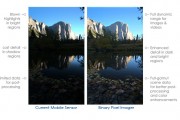 Mobile device camera developers are at it again, apparently. They have developed a sensor technology for mobile device phones, that I desperately would love to see in professional DSLRs!
Advertisement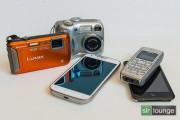 According to Engadget, the sensor company Aptina has debuted a 4K, 30 FPS sensor at the Mobile World Congress. Due to be available for camera makers to start using later this year, the Aptina 12 megapixel and 13 megapixel sensors also boast 1080p video at 96 FPS. Yikes!