Author Archives: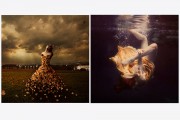 In the final part of her interview with SLR Lounge, fine art photographer Brooke Shaden talks about one of her toughest shoots to date, on post-processing workflow, posing, and her workshops. Finally, she gives some helpful advice for photographers looking to follow in her footsteps.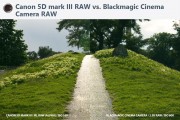 Magic Lantern's Canon 5D mark III RAW Video firmware is now available to test out! The result is groundbreaking, especially since it can record up to 3.5k 14-bit RAW video with 12-stops dynamic range! Take a look at the direct RAW video comparison to the Blackmagic Cinema Camera.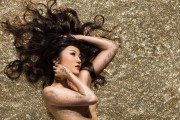 Stacked lighting is a great way to create a different look to your image. Learn how I create this Summer image by stacking a bare bulb Einstein strobe and an open face silver parabolic.
Advertisement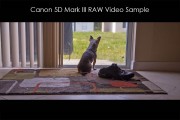 In just under a month since they discovered the RAW movie capability in the Canon 5D mark III, the guys at Magic Lantern managed to successfully output a 24fps RAW video. The result? Well, take a look.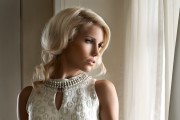 With all the talk of gear and lighting, it's easy to forget that the most important tool we have is our photographic eye. Take a look at Photoblographer's tips on improving your vision.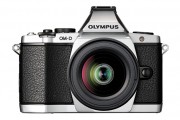 In the camera world, it seems that the mirrorless revolution is inevitable. Or is it? Thom Hogan's insightful article talks about why it's going to take a bit longer. And it's not just about technology.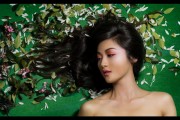 Feathering a larger light source like a beauty dish is a great way to create a beautiful wrapping light. Take a look at how this was used for this beauty shoot.
Advertisement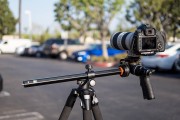 So what makes Abeo Pro 238CGH tripod so special? The central column can slide out and tilt over to just about any angle you want. Moreover, the pistol grip head has a built-in cable release trigger.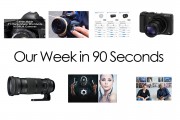 In this episode of Our Week in 90 Seconds, we take a look at Canon's decade-long dominance in the DSLR market, while highlighting two 3rd party lenses from Tamron and Sigma. We also talk about Sony's nifty HX50V compact camera that boasts 50x optical zoom. Finally we have a pair of interviews with Craig LaMere of Moz Studio and the 2nd part of our interview with famed photographer Matthew Jordan Smith.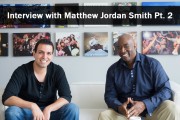 In part 1 of our interview with the highly acclaimed fashion/beauty/celebrity photographer Matthew Jordan Smith, Matthew talked about how his love for photography started from an early age. This passion for photography led him on a journey into art school and unto becoming a photography assistant in New York. It was in New York where [...]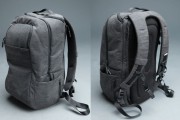 The InCase DSLR Pro Pack is one of the more stylish camera backpacks available right now that happens to be one of the more secure backpacks because of its rear-access camera compartment. So is it the ultimate everyday go-to camera bag? Check out our review!
Advertisement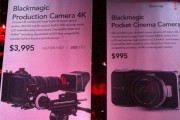 NAB Newsflash! Blackmagic Design is releasing a 4K Production Camera for $4k and a 1080P Pocket Cinema Camera for $995. Click the article for the specs!