Author Archives: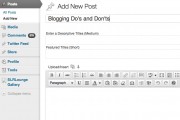 Just as every photographer needs to have a website, photographers also need a blog to showcase their latest beautiful imagery and if used correctly can strengthening your brand making you stand out amongst the sea of photographers.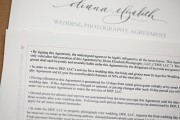 The situations that often frustrate photographers can often be avoided or diminished if guidelines are already set before running a business and accepting clients. Having gone through many frustrations myself and hearing various issues my peers have experienced over the years, we've concluded that if we communicate the way we run our business clearly to our clients, it can diminish future problems. By doing so, it will allowing us to continue loving our jobs and ensure we have a great relationship with our clients.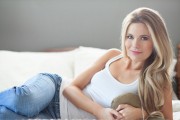 Here are a few tips to help while shooting on the job. No matter where you are in your photography career, beginner or pro, these mistakes are often common as we all make mistakes sometimes due to forgetfulness.
Advertisement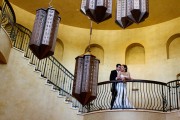 Raising your rates can be a difficult decision – when to do it, what is fair enough to charge, and will anyone think you're worth it?
The rates you set for portraits and wedding coverage matters. Each check goes into the end of the year money bucket which is basically, what you'll be making annually as a full-time photographer. Taking that into consideration, it's important to price your services in hopes that you book enough to make a decent living.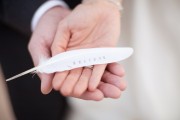 As brides prepare for their wedding, wedding photographers are also preparing to successfully capture the big day. I prefer to touch base with my brides and CC the planner by email to ask for specific lists, touch base on the schedule, and sweetly remind the couple of the balance due. I send an email requesting specific information approximately 2-3 weeks out from the date as not to get lost with all the other last minute details. Knowing these things give me time to address any concerns, and also knowing the vendor details already preps me for a ready to go blog post and blog submission to popular wedding blogs so I don't have to ask after the couple returns from their honeymoon.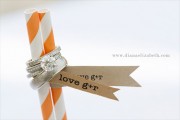 Finding a second shooter role is important, and should be done if you wish to one day be a lead wedding photographer. I don't believe you need to second shoot a specific number of weddings before you can shoot a wedding on your own. I also don't believe that a photographer needs to shoot X number amount of weddings to be considered most qualified or more talented.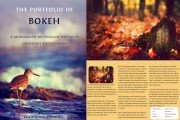 This 49-page eBook showcases 22 images highlighting beautiful bokeh. Each showcased image is paired with a follow-up page that summarizes how the image came to creation, combining inspiration/beauty with education/learning. The book is written by Maine-based landscape photographer Christopher O'Donnell.
Advertisement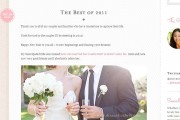 As the year comes to a close, you might notice your fellow peers posting a "Best of 2012″ blog post. These are almost like portfolio showcases but with links to the full wedding blog posts; and they're a fantastic way to catch your reader's attention.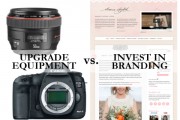 There comes a time in every photographer's career when you're at that crossroad – you have lens envy and want to upgrade your equipment, however, you also need to book more in order to pay for the equipment you want, which means investing in marketing. Which should take more precedence – investing in equipment or marketing?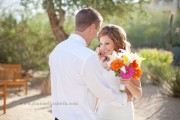 Images can speak louder than words when it comes to educating a couple on why they should plan for a First Look or Reveal Moment, whichever you wish to call it. As wedding photographers, we understand the benefit of having a first look – the lighting is better, make up is fresh, there are more portraits for the couple in two different lighting scenarios, and all portraits are taken care of prior to the ceremony.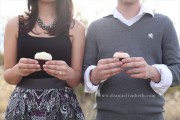 Using props or having a theme for a shoot isn't for every photographer or client. But when it's done with taste and creativity, it can add a unique, interesting, and highly personalized aspect to the photographs. When my clients express interest in incorporating props in their session, I ask them to bring what is special to them so the session becomes theirs.
Advertisement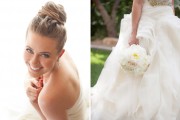 Getting published on popular wedding blogs can attract brides who want their own weddings published on a blog (they are often the creative brides as well). It also gives you publicity, and for some photographers, it's a badge of honor.