Author Archives: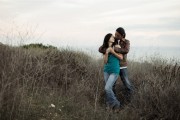 Today we bring you guys yet another Lightroom 4 Preset System Mixology episode! In this Mixology tutorial, we will be showing you how and in which situations we like to use the 12 Standard Desaturated Mixology Preset.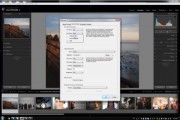 In this episode we will be going over which settings to use when carrying files from Lightroom into Photoshop. Why using a higher bit depth might not necessarily be for you, what color space you should be working with, and much more!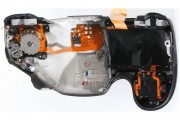 Read how Canon solved the 5D Mark III light leak issues.
Advertisement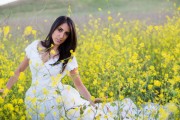 In this Mixology Tutorial we are going to basically recreate the Portrait Magic Mixology Preset that we did in version 1.0, but this time it will be updated with all the new goodies in version 1.1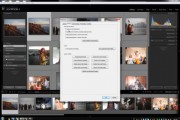 In this episode we will go over some of the adjustments, like auto tone adjustments, auto fix with black and white, and how to transfer your presets from computer to computer.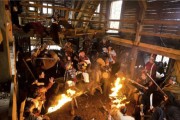 Another brilliant shoot and BTSV from Benjamin Von Wong. This time, he pulls off some pretty amazing medieval fantasy shots. Check out the video below.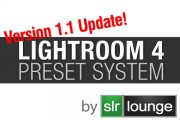 We revolutionized Lightroom Presets with the LR4 Preset System. Well, get ready to have your mind blown because we took everything in the LR4 Preset System and improved on it, and we mean EVERYTHING!
Advertisement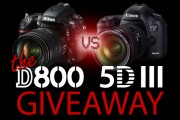 SLR Loungers, today is the last day to collect all the entries you can! Tomorrow (Tuesday, May 1st) the contest will be over and the winner will be announced shortly after. Details are below!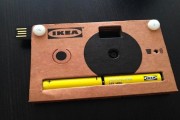 If you have ever thought to yourself, "Instagram is great and all, but I really want a less convenient way of taking lo-fi pics." Then this would be the answer to your dreams!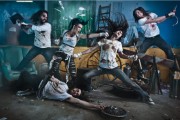 Check out Benjamin Von Wong's latest crazy shoot a wonderful composite image shot for a heavy metal band called The Agonist. In this awesome Behind the Scenes Video, Benjamin will take you through how the entire image was lit, shot and put together. Kudos to another awesome video, and great image by Benjamin!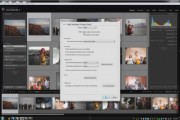 In this Episode of the Lightroom 4 DVD Training we will begin going over the setting up the General Tab Preferences in Lightroom 4. While it sounds basic, all of these videos on settings and preferences are ones that you don't want to miss as they contain a lot of options and settings to make your LR4 experience that much better! Enjoy!
Advertisement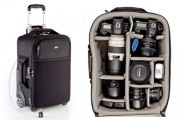 We recently got our hands on the ThinkTank Airport International V2.0 and we quickly fell in love with what is now our new go-to case for destination shoots. Check out this full review!