Advertisement
Announcement! "I Will Survive!" – Lexar to support XQD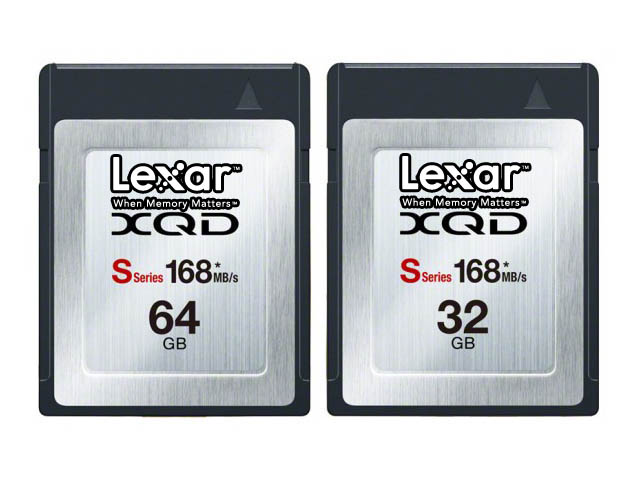 In the recent past, the life span of the XQD had a big "?" over it. Although it has demonstrated immense speed and performance, the lack of support from other memory card makers deemed its life span very questionable.

However Lexar has just announced that it will be supporting XQD cards, and should be releasing their XQD's in the third quarter of 2012.

As of now, this news is only beneficial to Nikon D4 owners, as that's the only camera that requires this card, but I feel definitely there will be a need for a memory card like this in other cameras very soon.


"Lexar Announces Support for XQD Memory Card Specification

Lexar XQD Memory Cards to be Compatible with Nikon D4 and Future XQD-based Camera Models

Fremont, CA, 11 July, 2012 – Lexar, a leading global brand of flash memory products, today announced its support of the XQD™ memory card specification for compatibility with Nikon D4 and future XQD-based camera models. Expected to be available in the third quarter of 2012, Lexar XQD memory cards will offer high-speed performance in a range of capacities to effectively capture and store high-quality images, 1080p full high-definition (HD) video, and 3D video content.

"By collaborating with Lexar, we're reinforcing the fact that the XQD specification represents one of the futures of high-performance memory cards," said Nobuaki Sasagaki, General Manager of marketing department, Imaging Company, Nikon Corporation. "Our cooperation efforts demonstrate the vision shared by Nikon and Lexar to continue advancing the photography and imaging market with innovative technology and extremely high performance."

"We are committed to offering innovative and industry-leading photography solutions, which is why we're working with Nikon to offer and co-market XQD memory cards. We view the XQD standard as one of the most logical ways to increase interface speed beyond that of existing CompactFlash technology with the capability of offering performance up to 5Gb per second, in time," said Wes Brewer, vice president of products and technology, Lexar. "This collaboration provides assured compatibility with Lexar XQD memory cards and Nikon D4 and makes this technology available to the entire photo industry."


Advertisement