Advertisement
10 Ways to Make Your Photography Studio High-End
These days, starting a website or a blog can be as easy as making breakfast. In a few hours, you can have a site up and running for a business with endless options for marketing, branding, and community interaction. But what's the best way to proceed? I believe in the effectiveness of building a brand name that appears high-end. A high-end appeal increases the perceived value of your services, regardless of how much you are actually charging. So if you're in the photography industry, here are a few tips for making your photography studio appear more high-end.
1. Post-produce EVERY image- There are surprisingly a lot of studios out there that only post produce a few select images from each event. Make sure you finish your art by post producing all of your images, not only in your portfolio and blog, but also the images in proof books, slideshows, albums, etc. To draw on a popular analogy, a photographer showing non-post produced images is like a chef serving raw food. The ingredients are there, but it's just not finished. Post production doesn't have to involve extensive Photoshop work, simple color correction and contrast, exposure, and other adjustments are all that some images need to stand out. If it's the time it takes that's keeping you skeptical, software like Adobe Photoshop Lightroom will help speed up your workflow.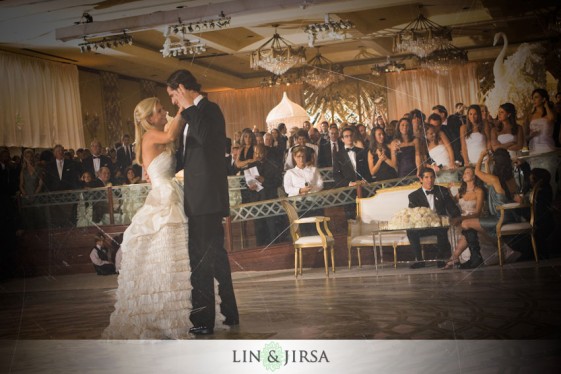 2. Register Your Business Online – Registering your business on photography directories, Yelp, Yellow Pages, Google Maps, and other online resources is important, not only as a means of advertising your services, but also as a way to legitimize your business. Most non-business owners don't understand the ease of registration, and therefore a business on these directories appear very legitimate, a prerequisite to appearing high-end.
3. Remove Compressed Images Online – Facebook, Myspace, and other online communities and websites are great ways to market your studio and establish a following. However, use links to your blog and website rather than directly uploading to these sites, as the compression of file sizes results in a average-to-low quality display. To go back to the food analogy used in the first point, presenting images in low quality format is like a chef serving food cold. The essentials and the idea are there, but the product isn't living up to its fullest potential.
4. Upgrade the Blog – First off, if you don't have a blog, consider starting one for reasons beyond this article. Secondly, make sure you're using an impressive, custom blog to maximize the effectiveness of the presentation. For example, if you're using standard displays for Blogger or WordPress, consider downloading and customizing a theme that displays your images in a large format, displayed over a custom background with custom fonts and colors. It takes a bit of time to set up and learn to use these custom blogs, but the time and effort pay off when you're able to update your fans and clients with your work, presented with the look and feel of your brand.
5. Remove Low-end Images – Any images that appear anything other than high-end should be removed from the public eye. To subscribe to this point, you may have to remove some great shots with your portfolio, but it's important to remember, anything that appears low-budget can damage the perceived cost of your services, and therefore affect the perceived value of your work.
6. Flash Portfolio - Consider upgrading to a Flash Portfolio, with a large display of your work, a smooth transition from image to image, and a nice song that matches the tone of your work. Photography these days is more than just the product, it's about the entire experience. If you can get your client to feel the emotion in your images, you're that much more likely to get the sale.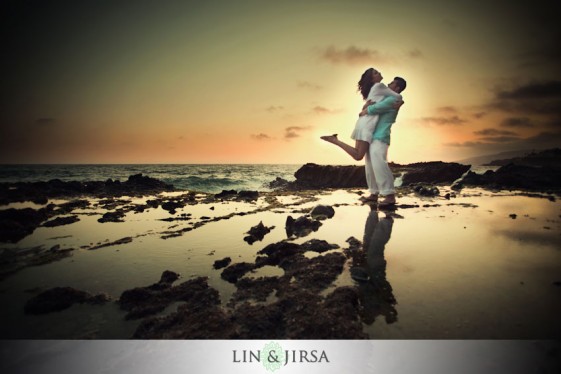 7. Clothing & Apparel - In our modern world of online shopping and email communication, it's easy to overlook some traditional aspects of any client-serving industry. Appearing high-end in person is just as important as appearing high-end online, especially in such a referral-based industry. Be conscious of style, trends, and high-end fashion. Also consider buying sleek camera cases and bags, such as the Pelican cases and the Shootsac.
8. Use Official Company Documents – From Contracts to Product Catalogs, everything you send to your client should be presented with a professional, artistic, and branded approach. First off, the mere existence of these official documents adds credibility to your studio; and secondly, the branding and design of these documents can give your studio that high-end, consistent look.
9. Upgrade your Equipment - I realize some third party lenses perform just as well, or even better, than their official brand name counterparts. Furthermore, I believe strongly that a photographer should control his equipment, not the other way around. However, if your client happens to know a thing or two about photography, she may not want you shooting her wedding, corporate event, family portrait, etc with an entry level camera or third party lenses. In an industry where client perception is so important, making sure your client feels like she's hiring the best photographer with the top-of-the-line equipment is a key to success. If you're strapped for cash, consider renting your lenses, from anywhere from $15-$50.
10. Google Yourself - Many professional photographers these days have turned their hobby into their passion but have only gone knee deep by keeping their day job. These days, our online profiles are our personal brand, and we have to make sure we are delivering a consistent message. Furthermore, even if you're part time, you never want to appear part time. For example, if the Google search results for Dave Spectrum return Dave Spectrum Real Estate and Dave Spectrum Photography, with clear relations between the two businesses, there may have problems. Other cases I've heard of are photographers being associated with political organizations, religious groups, and other institutions that may alienate certain demographics for their photography studios.
I hope you enjoyed this article, if so, please share the love and feel free to comment and add additional insight below!
By: Lin and Jirsa Wedding Photography, Los Angeles and Orange County Wedding Photographers
_______________________________________________________________________________
If you've found this article informative, please consider donating below:
_______________________________________________________________________________
Advertisement